Larry "Stoney" Stone did not grow up in a traditional little boy's environment. Raised in the small town of Frankfort, New York, he was born as a twin into a family of three brothers and three sisters. But unlike his healthy siblings, his life began as an extraordinary journey of challenges right from the beginning.

When his twin brother was learning to crawl and then walk, Stoney did not show the same ability; he was five years old before he learned how to walk. By the age of ten, a misalignment of his hip was causing extreme stress on his spine. Subsequently, he was admitted into the Shriners Hospital in Springfield, MA where he spent almost three years undergoing multiple surgeries to correct his congenital hip disease.

At age 16, he was diagnosed with severe scoliosis. During those years, he spent eight months in a body cast with numerous surgical attempts to lengthen his shorter leg. He has since been diagnosed with CMT (Charcot-Marie-Tooth) disorder. As nerves to his extremities degenerate, causing increased muscle weakness, Stoney is slowly losing the use of his feet, legs, hands and arms. In more recent years, Stoney was diagnosed with a precancerous condition in his throat which is being closely monitored. Rather than becoming another obstacle to living, it's just another reason for his increased passion for living life "in the now."

In fact, spending that amount of time in a hospital environment has had a great impact on him. The moment-to-moment challenges of walking with specialized crutches and carrying out the tasks of living, which most people take for granted, have shaped his steadfast determination and commitment to live as actively and passionately as possible, every single day. "You get to decide who you want to become. My physical disabilities are just my reality, so I embrace life and live each day to its fullest," says Stoney.

During his life journey and despite his physical challenges, Stoney has chosen many paths of experience including being an author, commercial and movie stunt coordinator , inspirational speaker and rock band singer on the road for 18 years, to name just a few. Overcoming all the odds of his significant physical challenges, he studied martial arts to become a martial arts Master. He has mentored and produced sixteen black belts, four Florida State Karate Champions, three Southeast karate Champions, a No.7 Super Heavyweight World Karate Kickboxer and a No. 1 amateur World Karate Kickboxer. He has also inspired one of the world's foremost martial artists, Tuhon Ray Dionaldo, founder of FCSKali.

Stoney's love of traditional martial arts inspired him to start Ishido Karate School 25 years ago. It has been his deep passion ever since to establish an arena that promotes the foundational principles of life, and also creates a safe place for kids to learn and grow into confident young adults. Stoney's commitment to helping people understand just how powerful they are - and that their unique abilities can truly make a difference in the lives of their friends, families and communities - has been rewarded many times over. Stoney was inducted into the Martial Arts Hall of Fame in 2000 for his loyalty and dedication to making a difference in other people's lives.

"Today, as a martial arts instructor, life coach, author and inspirational speaker, I have dedicated my life to helping others overcome their self-imposed limitations. By sharing my message, I strive to be a living example to young and old alike. You can be anything you decide you want to be. 'Living now' is the most powerful gift you have," says Stoney.

Through his compelling sharing of life stories, experiences and wisdom, Stoney encouragingly conveys the valuable message that people, young and old, have the choice to be whatever they decide, against any and all odds. Stoney undeniably believes that "living now" is the most powerful positive gift we have to make a difference.

Stoney looks forward to sharing his uplifting and fascinating experiences with you in his ongoing dedication to make an emotional, intellectual and physical difference in the lives of each and every person he meets. We can all make a difference and be part of the solution to "live now!"

Find more videos like this on MartialMatrix.com

"What defines us is how we rise up after we have fallen."

Our Mission:

To inspire youth and adults of all ages to know they can rise above and LIVE NOW through their circumstances by following a path to their dreams.

The purpose of this unique and committed group of speakers is to encourage people around the world to know that we - collectively as keepers of this planet and its children - must step up now to make a difference.

Our journey in life is made extraordinary by our individual gifts and strengths – we cannot pass through each day lightly! By taking time in our daily lives for each other we can begin to build a world of strong, loving, caring and confident people – one person at a time.

We must take responsibility for each other; know that you truly can make a difference – sometimes it takes only one person who cares.

We are a team of people who care about living out this mission. Take the steps now to meet some of the great inspirational leaders of our time. We love you – we believe in you – we know you can make a difference. LIVE NOW and let us show you how to transform your life with this mission. One single step is all it takes to truly begin a journey of a lifetime. LIVE NOW!

Order your dvd today! why wait, get on the road to success!!!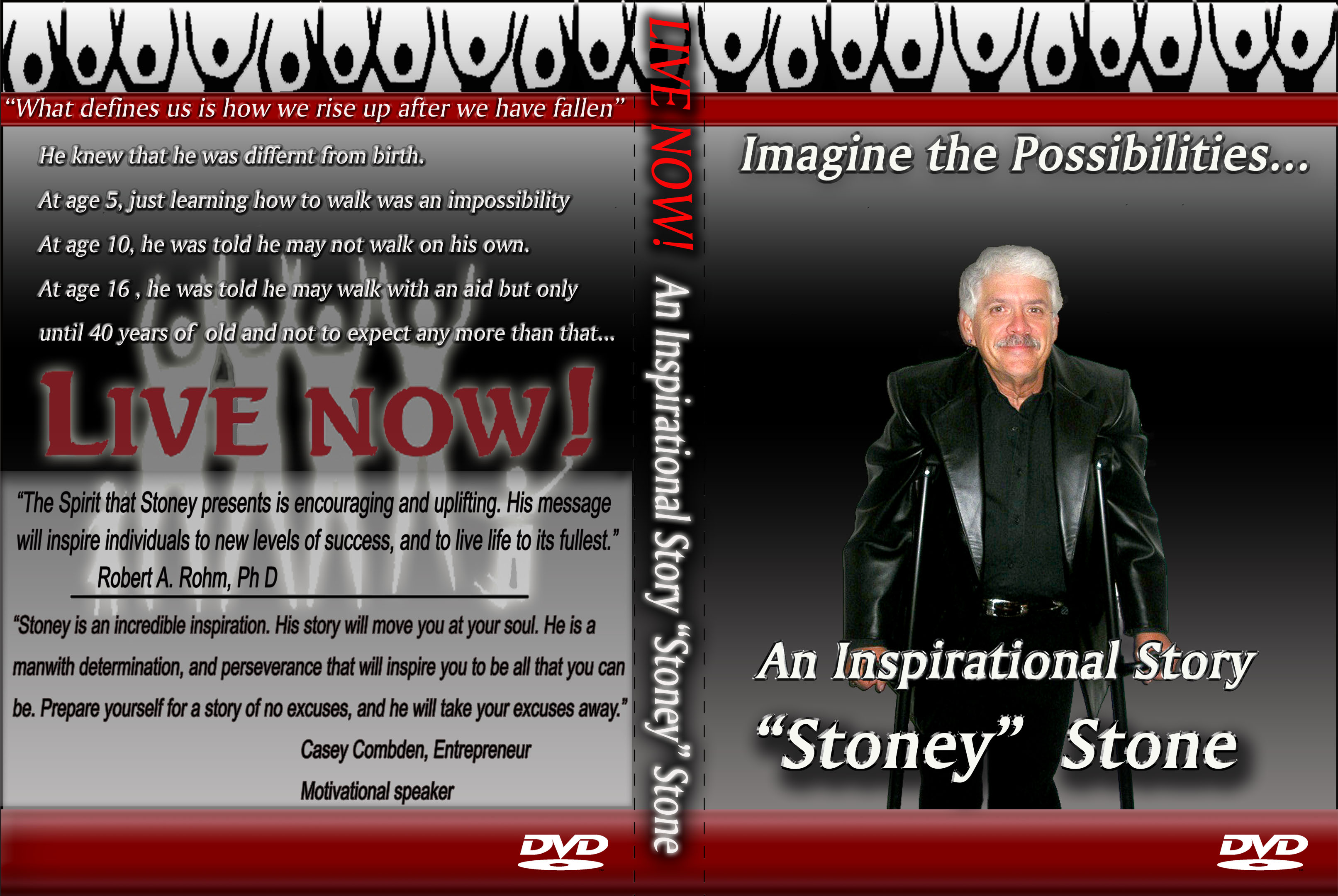 This is one dvd that you must have!, great for daily motovation, grandmaster stoney, for more info or to talk with him for free contact nate @ 1-863-969-9608

$30.00

Audio cd

$20.00

Seminars

Book a Seminar with grand master Stoney at your dojo today, for more info and prices call nate @ 1-239-691-6679 all Stoneys events are custom built too serve the need of your particular seminar.

prices call

1-239-691-6679
Wendy Godmere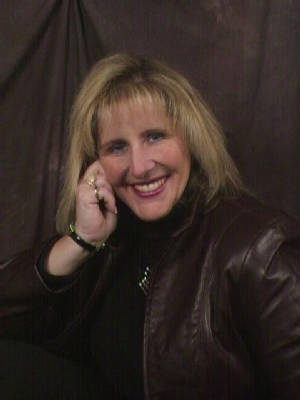 Wendy Godmere, Transformational Coach and Behavioural Consultant

"There are no guarantees in life, only opportunities."

Life is a gift. Are you doing everything you can to step out, live now and leave an impact on everyone you meet? Wendy Godmere's passion for transformational coaching, youth mentoring and personal/professional development is founded on the principle to live in the now, live in the moment, and act on the opportunities that come our way. If you were to 'live like you were dying', what would you do differently with each and every day that you've been given? Every person has an inspiring purpose and Wendy believes that we can make a tremendous difference in others' lives by recognizing and embracing our unique abilities and sharing our life experiences.

Wendy's love of working with people of all ages has inspired for her a life-long journey of discovery and realization – the realization that every person, no matter what their circumstances, has the personal power to choose to live life full out. Wendy's mission and passion is to guide individuals, families, teams and organizations in a process of self-discovery and transformation that will unlock and support their full potential so they can live now!

Wendy grew up in Toronto, Ontario and spent time during her childhood on breathtakingly beautiful Fogo Island, a small island on the very eastern edge of Canada. Her active love of people was fostered in this warm community within the rich cultural history Newfoundland is famed for. In fast-paced Toronto, she became actively involved within her community at the local veterinary clinic. She fulfilled her dream of becoming a veterinary assistant, gaining extensive experience at several clinics. As she naturally fell into the role of working to bring the best out in the pet owners and their families, even in the most difficult of circumstances involving their beloved pets, she progressed into more senior roles, continuing to hone her people, team building and business skills. Wendy became adept at the management of veterinary clinics, with a unique style in transitioning a struggling small business environment with debt and declining growth, to a prosperous clinic environment of excellence in both customer service and exceptional medical care.

After more than ten years in veterinary management and development, she advanced to the training and development arena where she truly continued her journey to help people discover and implement their personal power. As a client service director, then an event planner/manager and most recently a chief executive officer, her inspirational mentorship style in communications, people management, skills development and transformational leadership have propelled several large businesses and hundreds of independent business owners to new heights of personal and professional success.

Wendy is a Certified Human Behaviour Consultant (DISCŪ), Transformational Coach, Certified Image Consultant, Intervention Counselor and Character Development/Training Sponsor. As a transformational coach and behavioural consultant, she has worked with hundreds of people in both the private and public business forum. Her extensive experience and training with some of the most successful speakers, mentors and world-renowned business people have led her to work with individuals and businesses around the globe for over twelve years.

Currently, Wendy is the Co-Founder and President of Live Now! a company of motivational and inspirational speakers making a difference in North America. In addition, she is passionate about the Live Now! Wish Foundation created to make a difference in the lives of children and youth experiencing significant health challenges. Wendy also serves as CEO of a professional training and development company with international clientele.

Wendy has a unique ability to create a vision and strategically coach teams and individuals toward success - particularly in the realization that success is most valuable when you enjoy the day-to-day journey while focusing on the goal. She feels strongly that success in life is also determined by the extent each of us chooses to make a difference in other people's lives.

What Wendy brings to the coach-client relationship is wisdom, compassion, renewal of self-worth, accountability and strategies for moving past emotional blocks. Coaching and training with Wendy is a partnership where challenge, exploration, discovery, support and accountability thrive to motivate you to create the personal and professional life you dream of – take the opportunity and Live Now!

Wendys Topics
Using the DISC Personality Profile System to learn about yourself and then others, we have customized programs designed to meet the specific needs of your family, friends, associates and organizations.

The Programs Below WILL Change Your Life and Those Around You!

Effective Communications Skills

Learn how to relate to those around you, improve your relationships and enhance future communications.

Understanding Yourself Through Personality Style

Learn about yourself and why you respond emotionally in different areas of your life.

Understanding Others Through Personality Styles

Learn why those around you respond in either the same or different ways when you are communicating / working together.

Understanding Your Children Through THEIR Personality

Learn and Understand WHY our children and young adults are responding on an emotional level.

Understanding Your Students Through Personality Styles

For those of you who engage on a daily basis with our students, learn how to meet each student at their communication need, and watch them THRIVE...the reward you have been waiting for, in honor of your commitment to them.